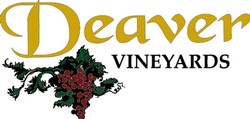 Angelica Port
This port comes from our 100+ year old Mission grape vines and is fortified with Mission grape brandy. Angelica could be found in many of the miner's camps during the Gold Rush and later (in Napa) was sold to the Catholic Church during Prohibition as Communion wine. The low yield from these old vines limits the production and makes this port very special. All bottles are hand-signed by Ken Deaver.
Wine Specs
Appellation
Amador County
---
Product Reviews
MONICA QUINTERO

(Feb 22, 2013 at 11:20 AM)
Absolutely LOVE ANGELICA!!! THANK YOU FOR HAVING IT!!!
Dustin Deeks

(Feb 22, 2013 at 1:27 PM)
This is, with out a doubt, the best wine that I've ever had. Magnificent.
David Kirchhoff

(Sep 25, 2013 at 11:41 AM)
I'd buy every bottle if my Vet weren't so expensive. What a wine! What a winery!!!!
Julie Smith

(Dec 23, 2015 at 7:17 AM)
Best port my husband and I have every had. It's the first port my mom has every tried. You've now set the bar very high for others!
Rico Dallosta

(Jan 25, 2016 at 11:12 PM)
An incredible port! Untouchable by any others.