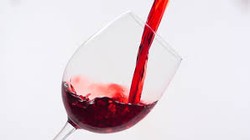 Facebook Wine Case
6 bottles each of Deaver's Blend and Deaver's Red (our famous jug, but in a bottle). These are both great, every day wines.
Deaver's Blend is mostly Sangiovese with a bit of Cabernet Sauvignon and Alicante Bouchet. Because we made it in the Chianti style, it goes really well with spaghetti and pizza.
Deaver's Red is mostly dry Zinfandel with some Late Harvest Zin (for sweetness), Zinfandel Rosé (for a light raspberry note) and Petite Sirah (for color and depth). This is our famous half-gallon Jug wine packaged in a regular bottle.
---
Product Reviews