Visit Deaver Vineyards
Deaver Vineyards is an easy escape from the San Francisco Bay Area, Sacramento, or Nevada.
We are located in the beautiful Shenandoah Valley of Amador County.
Visit our tasting room at:
12455 Steiner Road
Plymouth, California 95669
(209) 245-4099
fax: (209) 245-4097
Hours of Operation:
We are open 7 days a week from 10:30am - 5:00pm. Bring a picnic and enjoy our picnic grounds.
our Tasting Room Manager- Norina Johnson officially "Retired" from the winery. We are thrilled for her to take this time to spend with family, but we will surely miss the dedication and hard work she has put into Deaver Vineyards the past 5+ years.
Our new Tasting Room Manager is Brittany Kinsaul. Brittany recently moved to Amador County from Napa Valley, where she worked 6+ years in the wine industry. Since her move she has fallen in love with the community and the "small town" charm we all love. On her off days she enjoys being outdoors, riding horses and spending time with her family. With her extensive experience in the wine industry and positive attitude we are thrilled to announce her employment.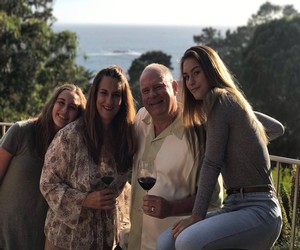 In addition, we have added a new Manager of Operations to our management team, Brad Dehn. Brad arrives from a long-term sales management stint at a firmly established winery within the Shenandoah Valley. Brad and his family built their residence and have resided in our region for more than 20 years. He also comes to Deaver Vineyards with experience as a small scale commercial grape grower.
We sincerely hope you all are able to meet these new members of our Deaver team in the coming days! Don't hesitate reach out and introduce yourselves, enjoy asking them any questions you may have.
Thanks,
Ken and Jeanne Deaver
Outside Alcohol Policy:
Please remember no other alcohol besides Deaver wine may be consumed while on Deaver property, as per ABC regulations. Outside alcohol is defined as any wine, beer or spirit that is not branded or labeled by Deaver Vineyards.
Reservation Policy:
Reservations are required for groups of 8 or more. There is a tasting fee of $5 per guest, that must be secured at the time of reservation. The tasting fee may be applied towards a bottle of wine, one coupon per transaction please. In the event of a cancellation, the tasting fee is non-refundable and has no cash value.
Email: info@deavervineyards.com
Looking for a place to stay close to Deaver?
Stay at our very own B&B, Amador Harvest Inn, 20 feet from the tasting room!
Relax in one of four gracious rooms and enjoy a delicious home-cooked breakfast the next morning.
For more information call:
(209) 245-5512 or (800) 217-2304.
Don't miss any of the exciting events and special offers at Deaver Vineyards & Winery!