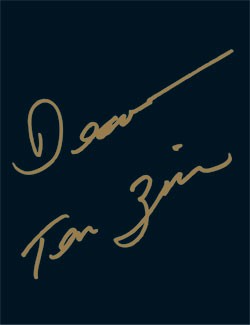 2008 Ten Zin
Now in our library!
This popular wine is the result of a successful research project conducted by UC Davis known as the "Heritage Zinfandel Project". The goal: to determine the primary factor of flavors and characteristics in superior old-vine Zinfandels - clone or terroir.
In March of 1999, cuttings from 10 different old-vine vineyards were grafted onto St. George rootstock and planted on 5 acres of Deaver's property, now called the Heritage Block. The first harvest took place in 2002, with each of the 10 "clones" being crushed, fermented, aged and then bottled separately in 2004. Each of the 10 wines had profound differences, leading to the conclusion that the clone of Zin affects a wine's distinct characteristics, more so than the terroir.
Today, all 10 clones are combined to produce our infamous Ten Zin, a wine of great complexity and depth. Rich berry flavors, a hint of spice and soft tannins create a unique wine you won't find anywhere else.
Wine Specs
Appellation
Amador County
Vineyard Designation
Deaver Heritage Block
Wine Profile
Vineyard Notes
5 acres, St. George rootstock
---
Product Reviews
Wally Stuebner

(May 11, 2012 at 8:14 PM)
I was introduced to Deaver 10 Zin in the Spring of 2011 and I thought I died and arrived in Heaven. This is simply the best Zin I've ever tasted and is way better than wines and 10 times the price. My wife and I will be stopping to visit them again in late July. Keep up the good work and thanks for such a great wine.